Starter Kit

Small

 with one smart fuse and one thermostat.
This kit will allow you to remotely control an electric radiator, an electric heat boiler, a sauna, a single-phase heat pump or a few radiators in a single-phase loop.
This kit includes:
1 Smart Fuse

1 gateway

1 thermostat

The Tempiro App

1 3G USB modem (optional)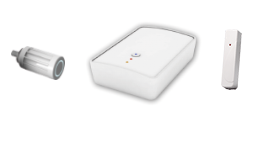 Price: €209
Additional smart fuses can be purchase for only €49 each.
We offer also leasing for only SEK 99/month. No starting fee or binding period (Sweden only).
Are you interested in purchasing this kit? Fill in this form and we will contact you soon!